Every time people observe a show Like MR. Robot which can be really about a genius hacker we secretly want we could act as enjoy this. Hacking requires great computer programming skills which many of us aren't apt towards however do not worry, that there are programs that will be able to allow you to hack extensive programming comprehension.
Here are 4 Strategies to hack on Instagram accounts at 20 20.
· By minding the account email
That can be actually the Simplest method to hack on an Instagram hack, but it requires access to their email. Once that is accessed go-to Insta-gram, key within their username, and then press on the"forgot password" alternative. Today you're able to choose to utilize their email or their own username to manually reset the password. Usually do not select their own cellular variety, since the petition to reset the password is going to be sent for their smartphone. After this is done a message from Insta-gram will appear.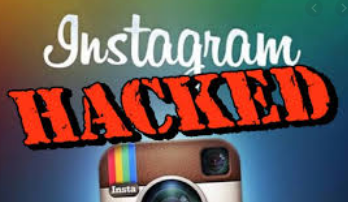 Click on the e mail and adhere to the URL to change the email and password to your own . Then enter exactly the same information in your mobile and log out, In case you log out, anyone's Instagram password hacker will log out on their phone, and they won't be able to use it.
· By simply Altering the password of this accounts
If You're Able to get Your hands on their phone although it is unlocked, then you are able to open their Insta-gram and move with their own preferences. Once you are in their accounts settings, you also can adjust their password and email and then logout of their InstaEntry account hacker, therefore they really no longer need access to it now. Use the newest password and email to log in their account by the phone.
· Utilize spy applications to Find access into the accounts
If You'd like to Track a person's account to learn what they have been performing or who they have been messaging instead of stealing their account, then you'll have to download Instagram compatible spy software on your own target telephone number.
Spy software is most commonly employed by parents who actually don't think in kiddies having privacy. They'll download the keylogger spy program onto their youngster's phone, so they are able to observe their every movement and find out what they're doing in their social networking accounts. It is possible to place this in your own target phone's, but be sure to cover up it in a folder. This method permits you to track the target's whole smart-phone also have a list of everything they form, however, you need to download it for your own smart phone.